Creating a highpaced decisionmaking headless webshop that is smooth and fast
Alfa Pro IT created a system that connects flower im/exporter, the auction and their buyers. But these fastpaced decisionmakers needed a better experience. My method? A clean, robust workflow that made the process of buying and selling flowers faster.
UX Research
UI Design
Branding
Creating a consistent future-proof visual identity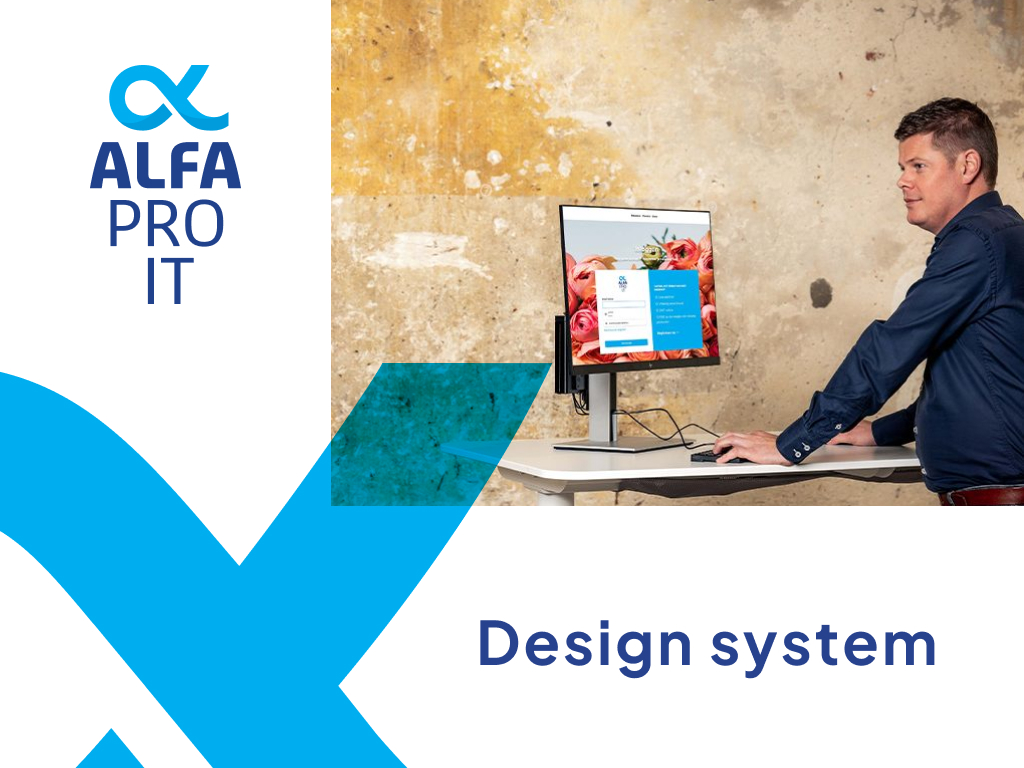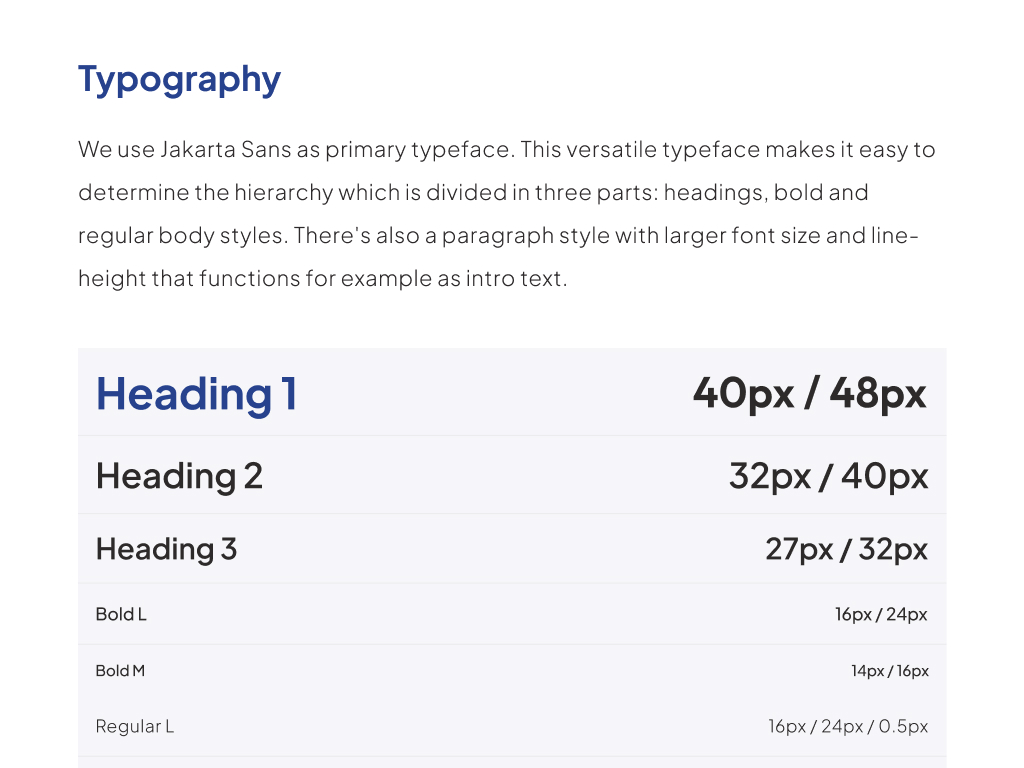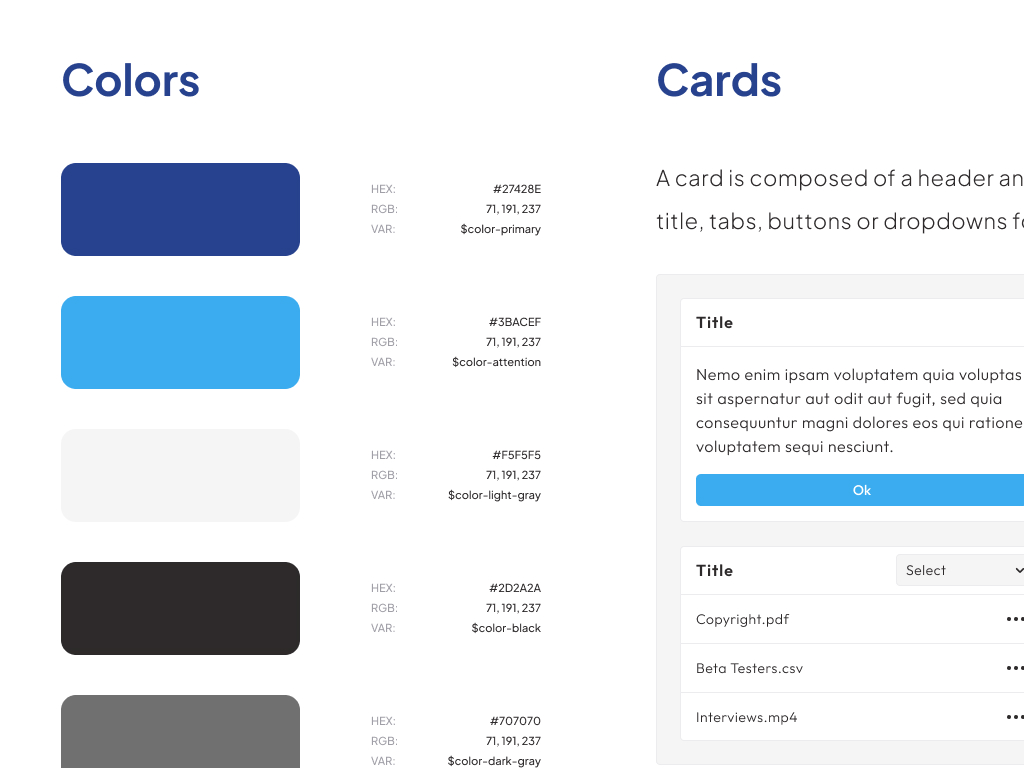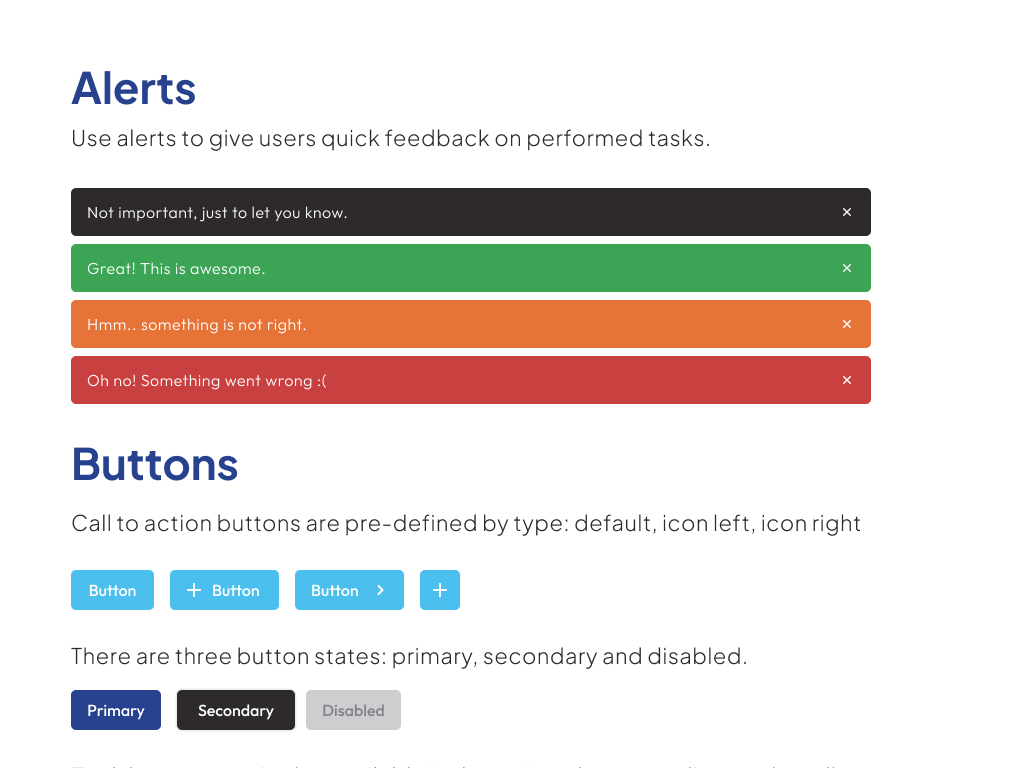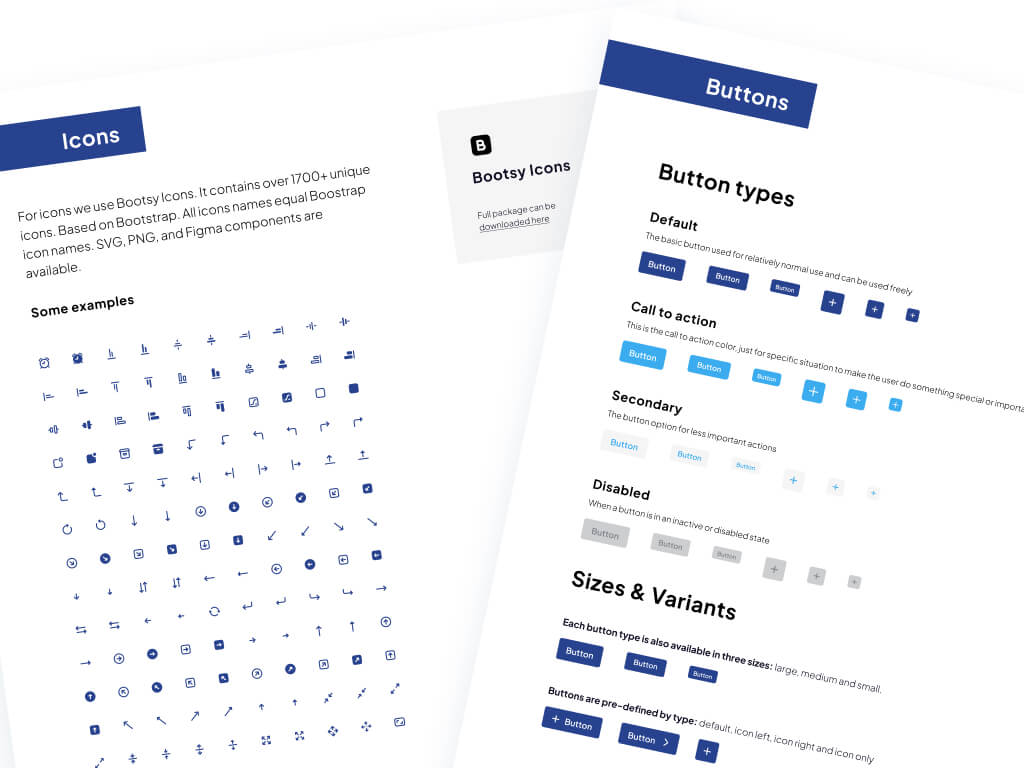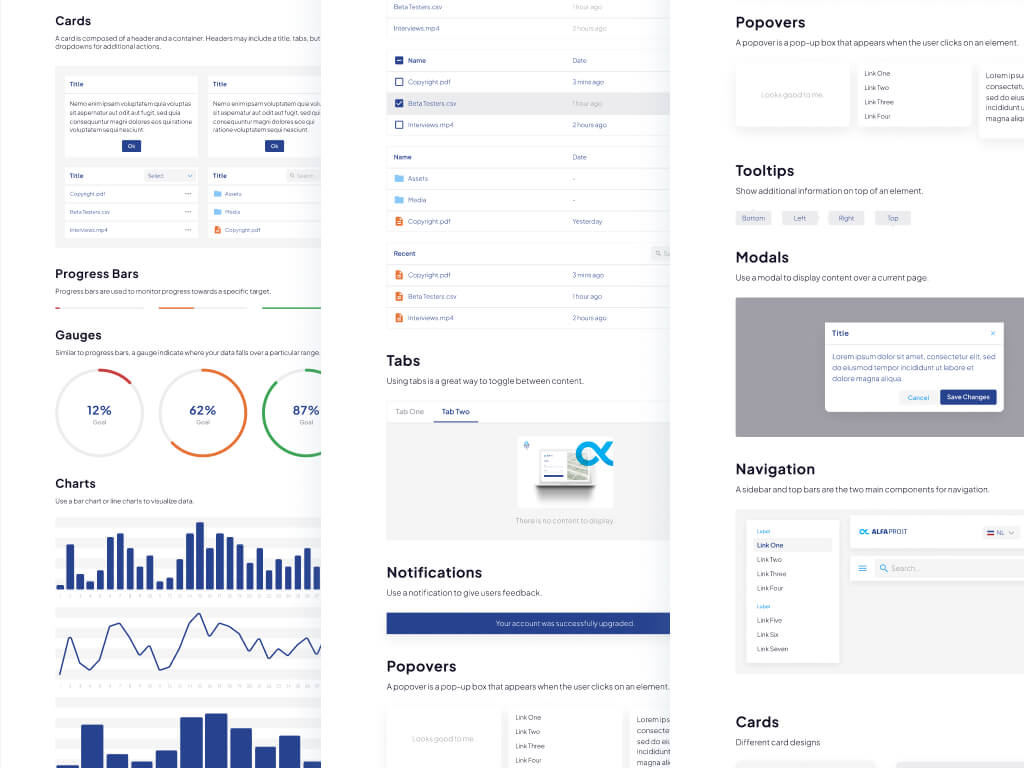 UI / UX considerations & challenge
Create an interface that helps the user make fast decisions while limiting the search results for better loading times
The flowerimporters that used the headless system as their webshop uploaded over 10.000 products. With the old interface they would just load all the products at once which gave huge loading times. Time to include a UX designer and fix this.
1. Userflow priority research & ingredients
Based on interviews & Hotjar recordings i've found out what the users painponts were and that the users are follow a specific path to find the product they want. Which was used a basis to setup layout and design hierarchy
2. Creating a design system
After defining the needs of the system i created a design system that also gives the ability to accomodate programmers to expand the system with new features with ease.
3. Creating an intuitive layout filter system
To accommodate the 10.000+ products i've created a intuitive layout and filter system based on UX principles. Giving priority to the most important filters like; Date, name and flower groups.  
4. Decisionmaking information visualisation
To make sure that users are able to make quick decisions i've added product overview that provides all the decisionmaking information in a quick overview and the ability to buy quickly.
With over 10.000 products on a webshop, the system simply cannot load them all at once!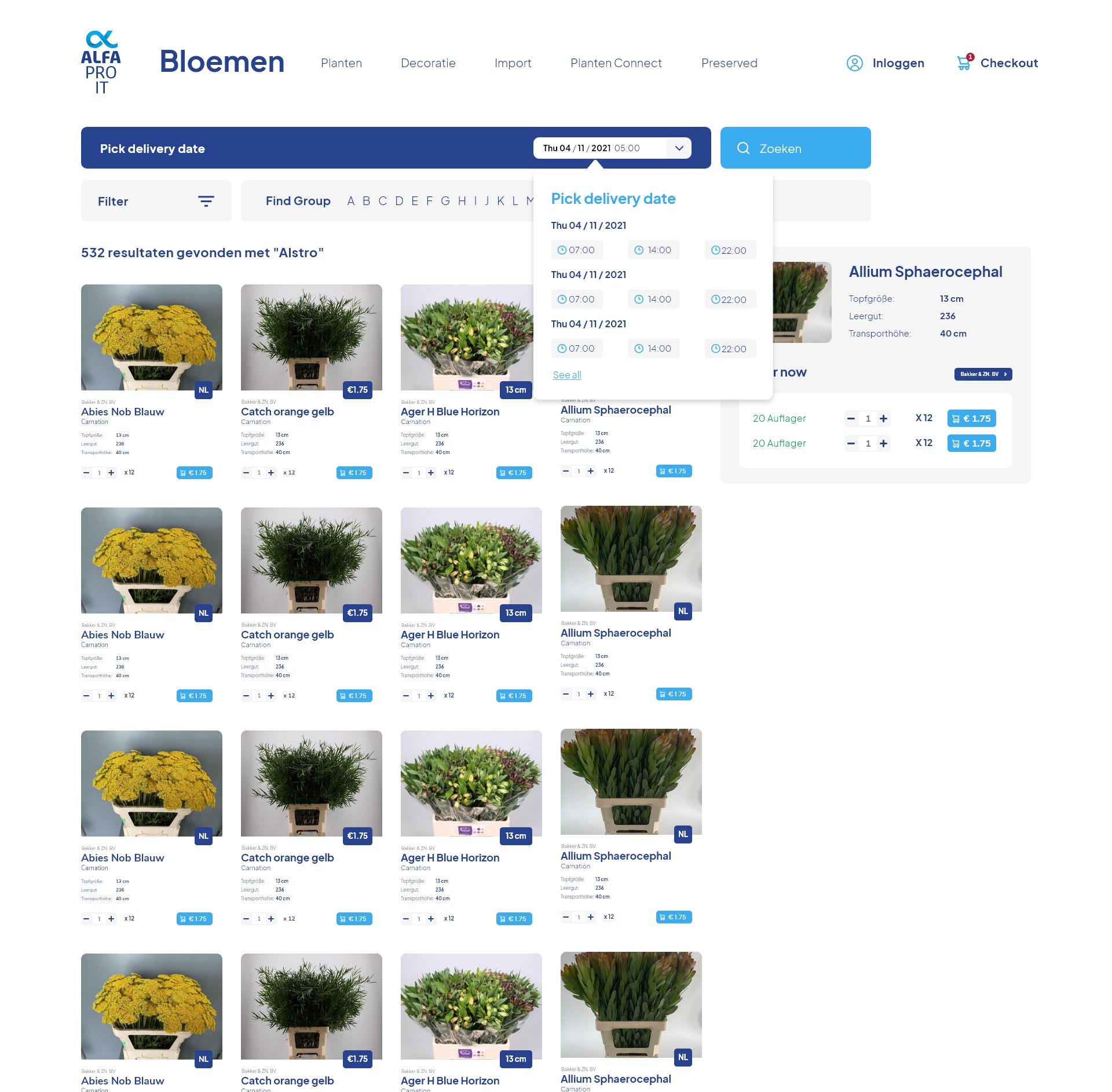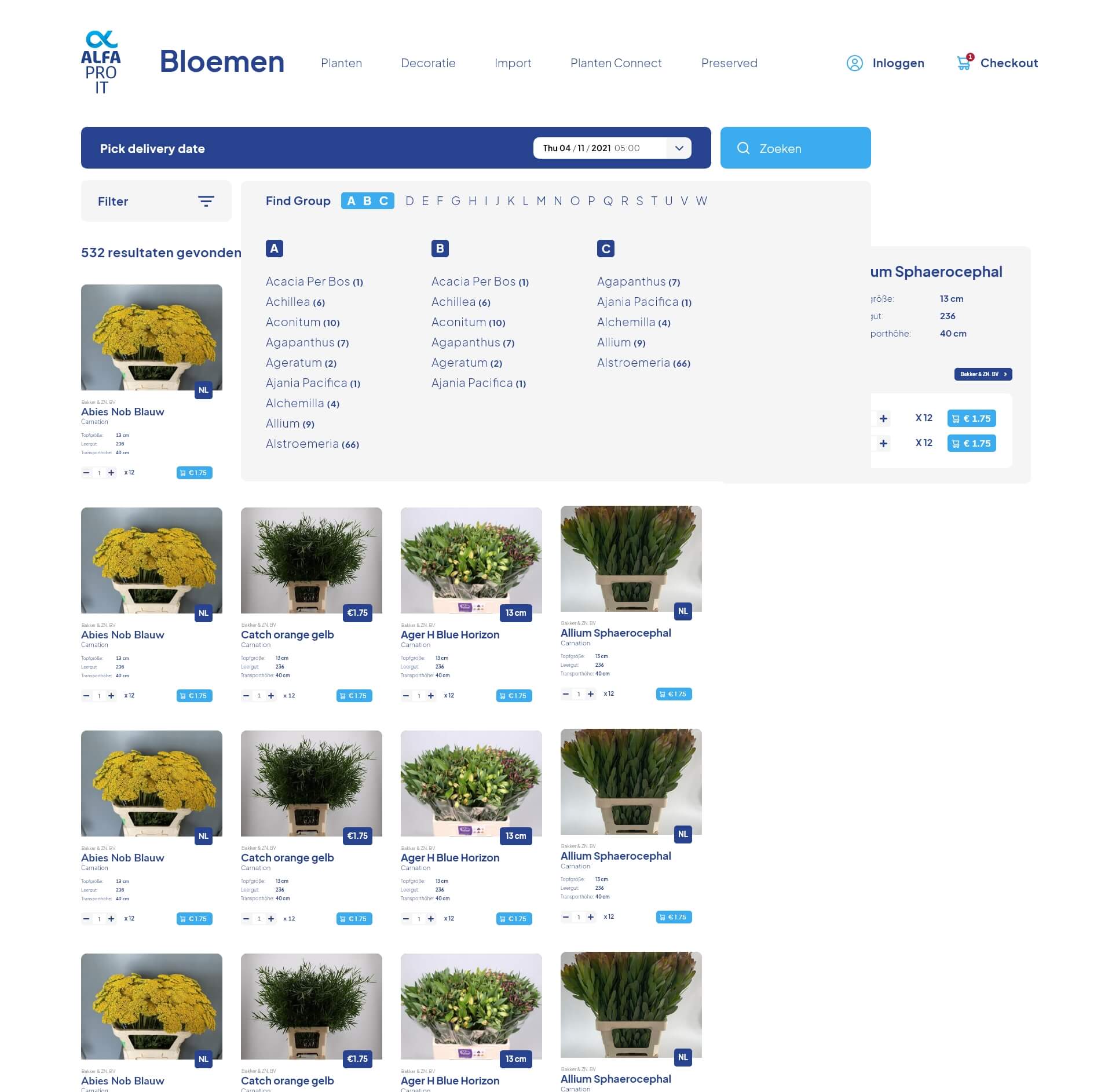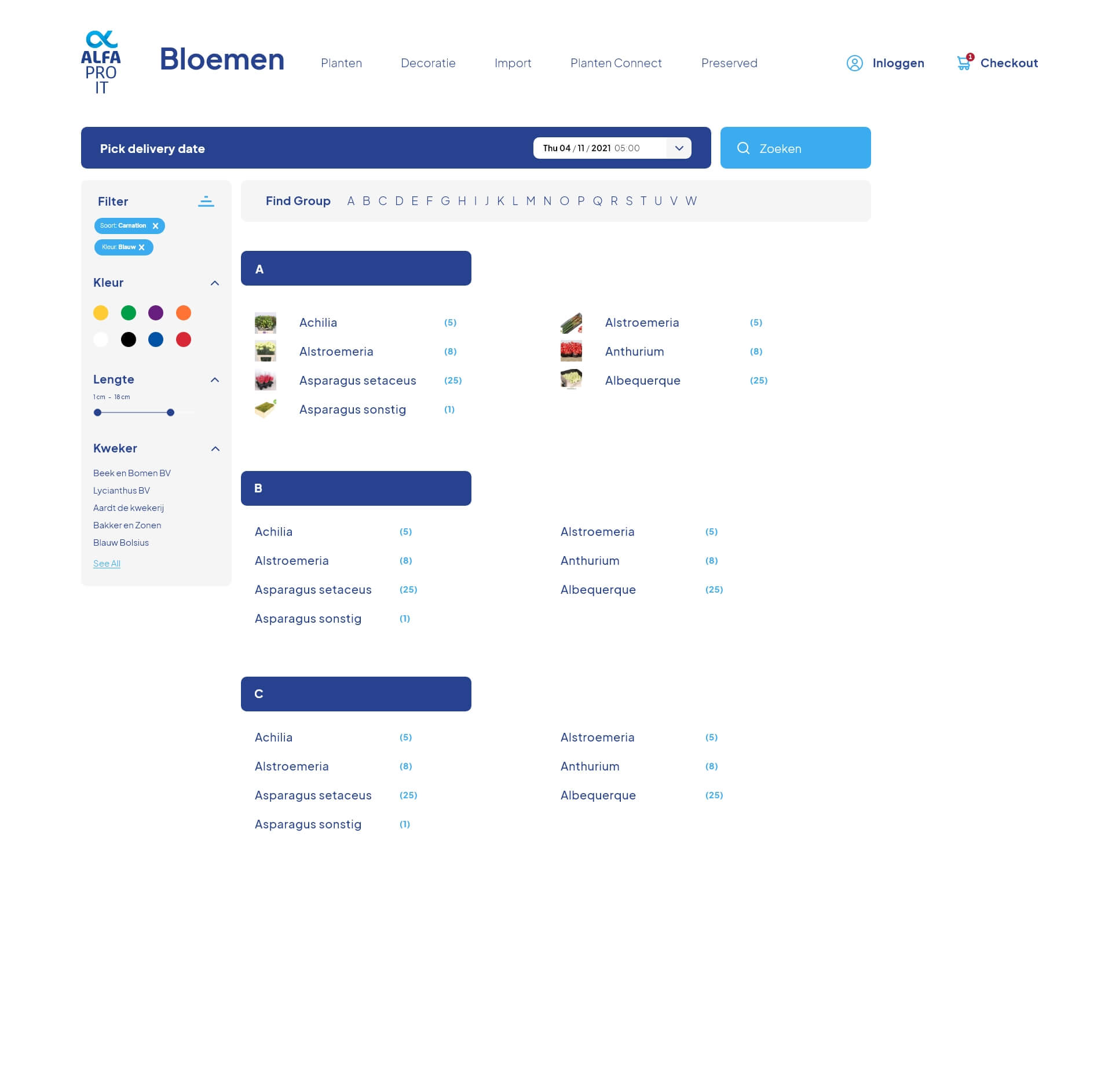 The design system is designed based on a few core principles, which should be taken in account while using, designing and expanding the design system. The principles give a direction on which new prototypes and results should be tested and evaluated.
Decision making information
The system is being used by a fast paced industry where the target audience has alot of in depth knowledge about the products. They should be able to make a split second decision based on essential data.
Stress resistant performance
The system is being used for a high number of products. Taking server load into account while making design choices is essential for a high performing system.
Multi tenancy customization
The system is being used by over 300 customers and they have the ability to customize colors and fonts. The design should work in different colors.