Cracking the customer journey for physiotherapists
Researching the customer journey for clients of physiotherapists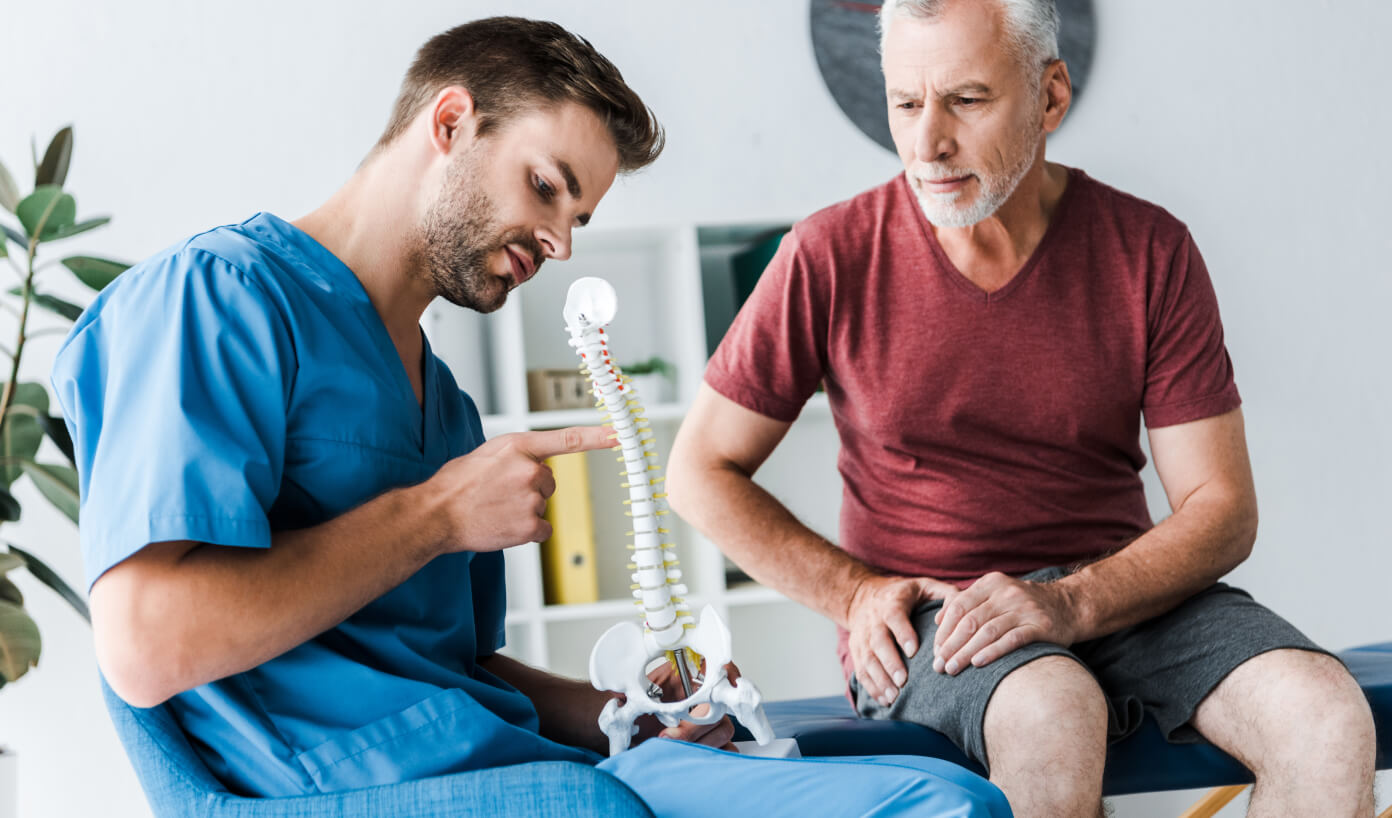 Creating a data driven design format based on the customer journey which is actionable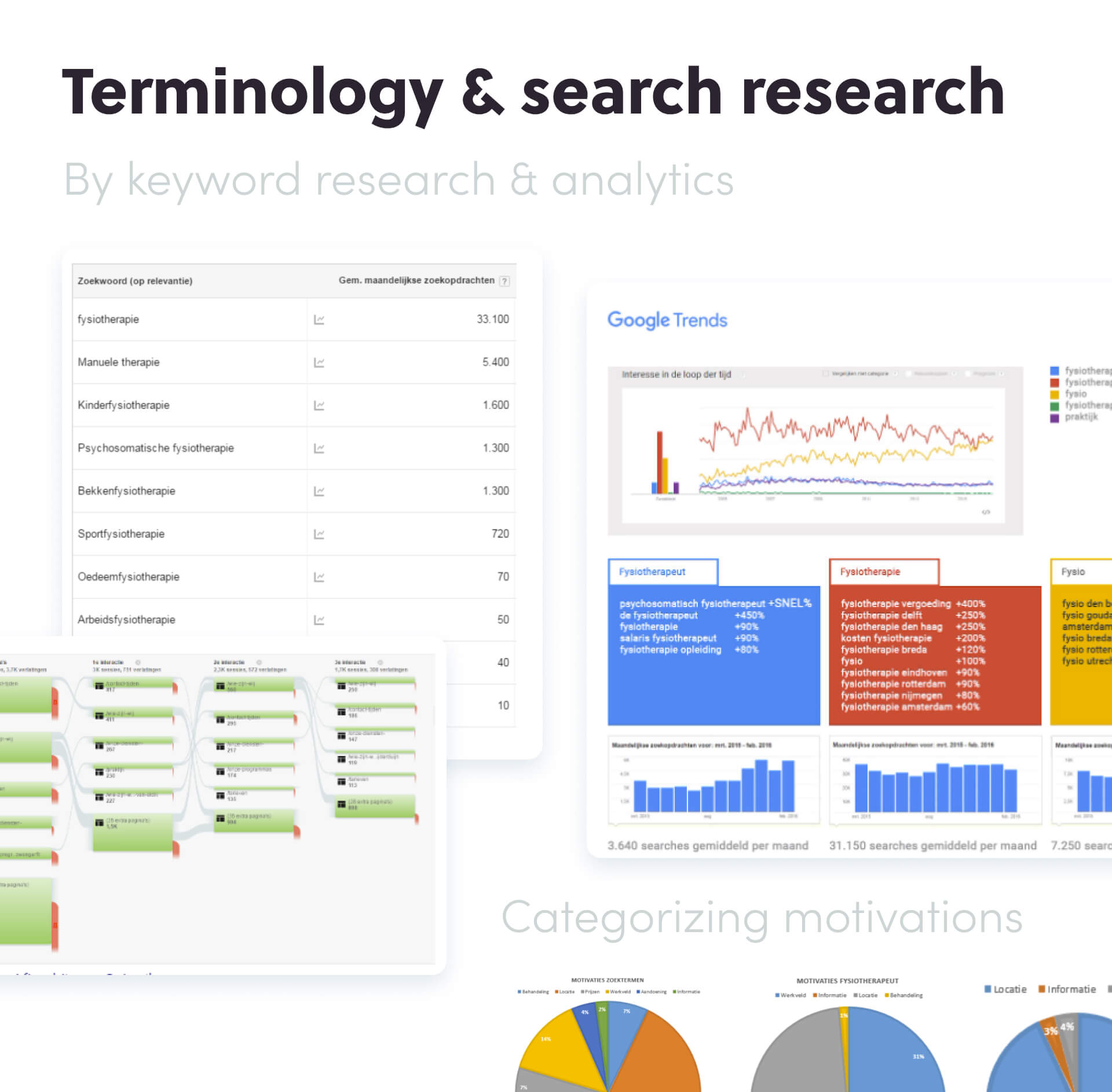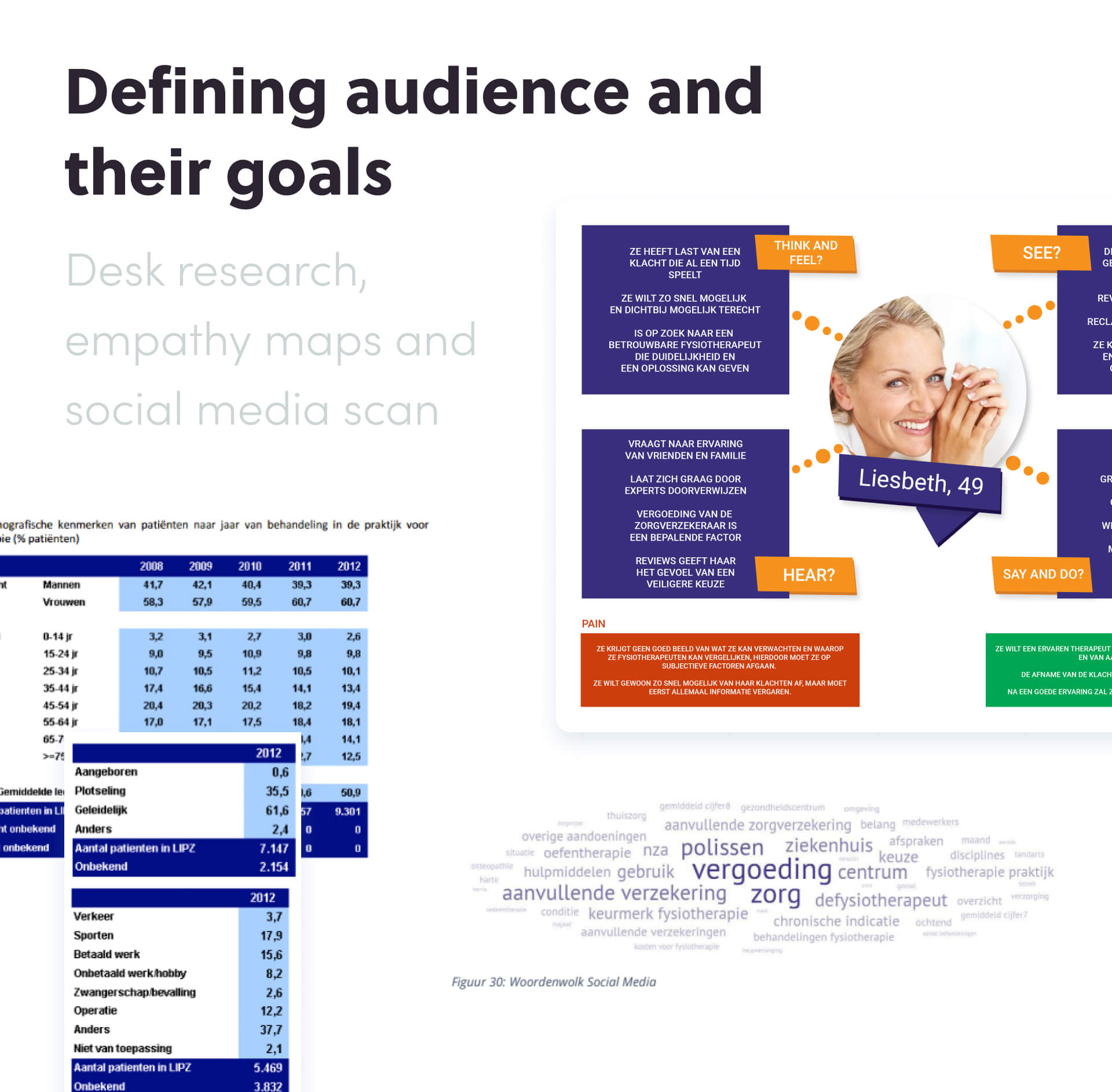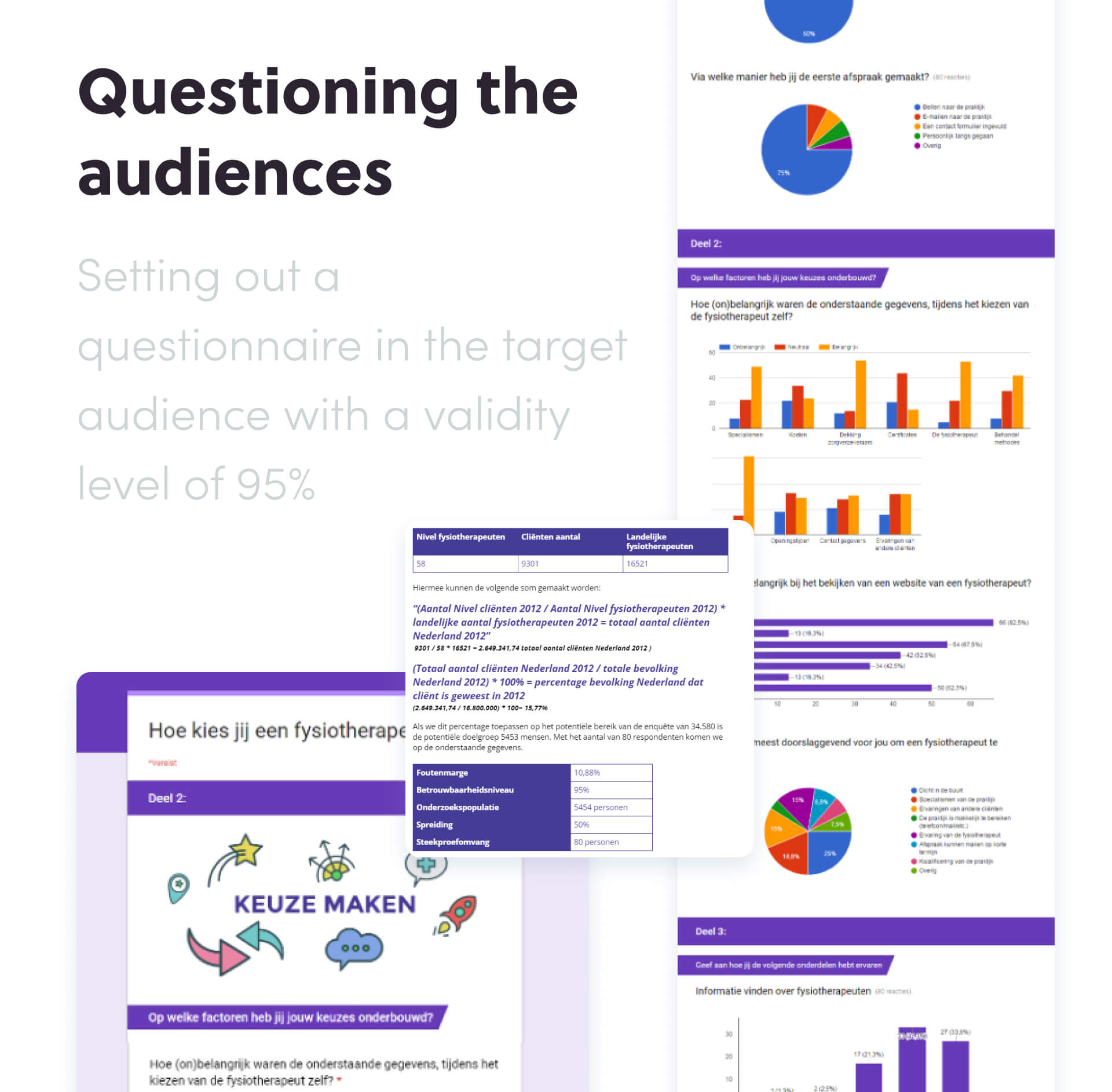 This project gave me the opportunity to combine proven research methods to create unique ways to research and develop the ultimate path for the clients of physiotherapist. Let me highlight some of these combinations.
Creative combinations of methods
Utilizing keyword research to get real insights of the audience pain points
Nobody is more honest then when they type in Google. Using keyword research as a way to discover the online path the audience takes showed the biggest pain points of the audience and the terminology they use. Which influenced the flow and microcopy.
I liked the combination of SEO with researching so much, i now use it as a standard reconnaissance
Making a actionable survey that converts
I approached the survey with "answers" first in mind. Evaluating every point on what the answers would bring instead of the question asked. It was structured based on 3 of the 5 the steps of the Consumer Buying Process;
Information Gathering.
Evaluating Solutions.
The Post-Purchase Phase.
Then using an irritation or rageclick check to test and optimize the survey before sending it out. Creating a high converting survey.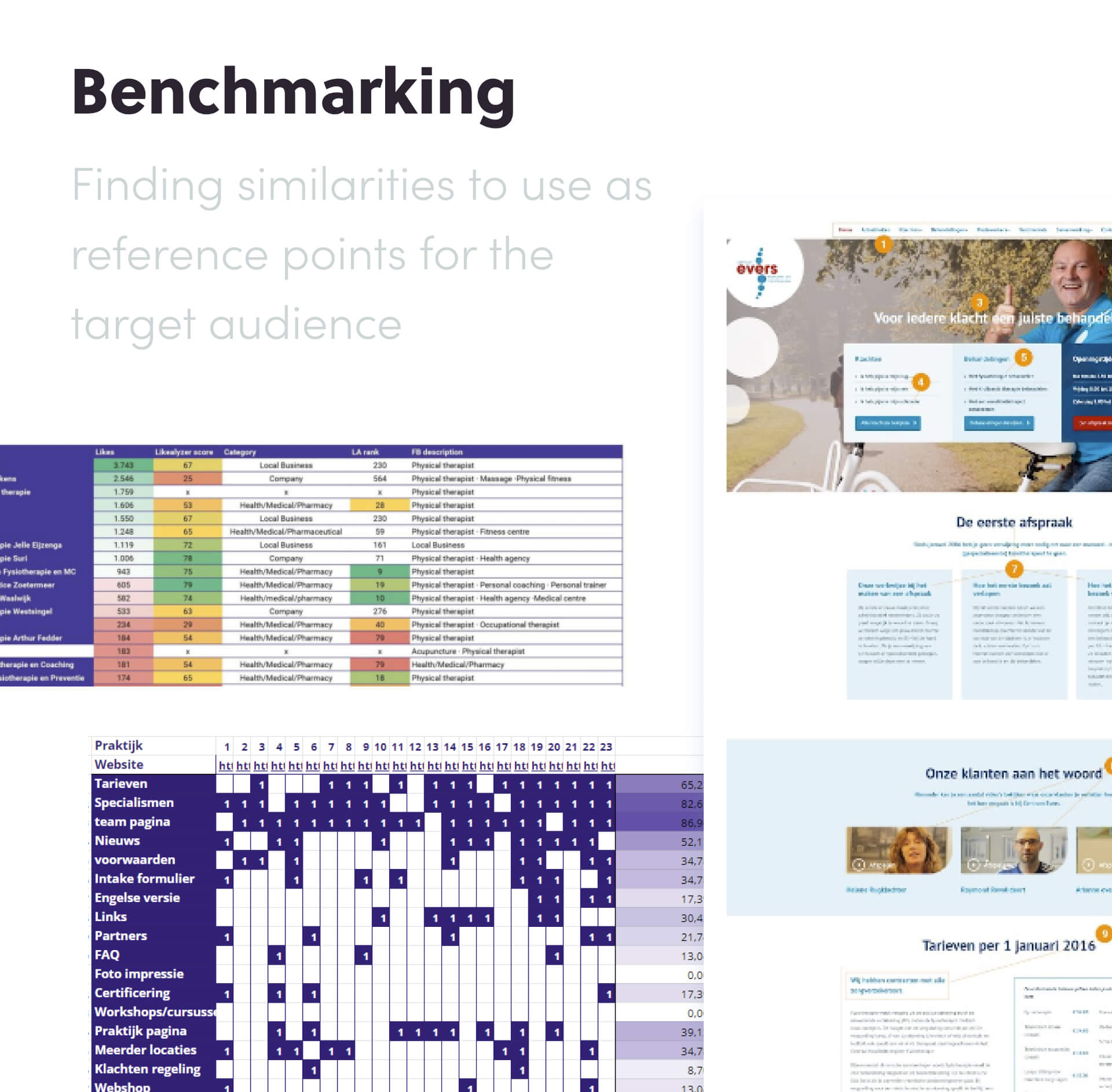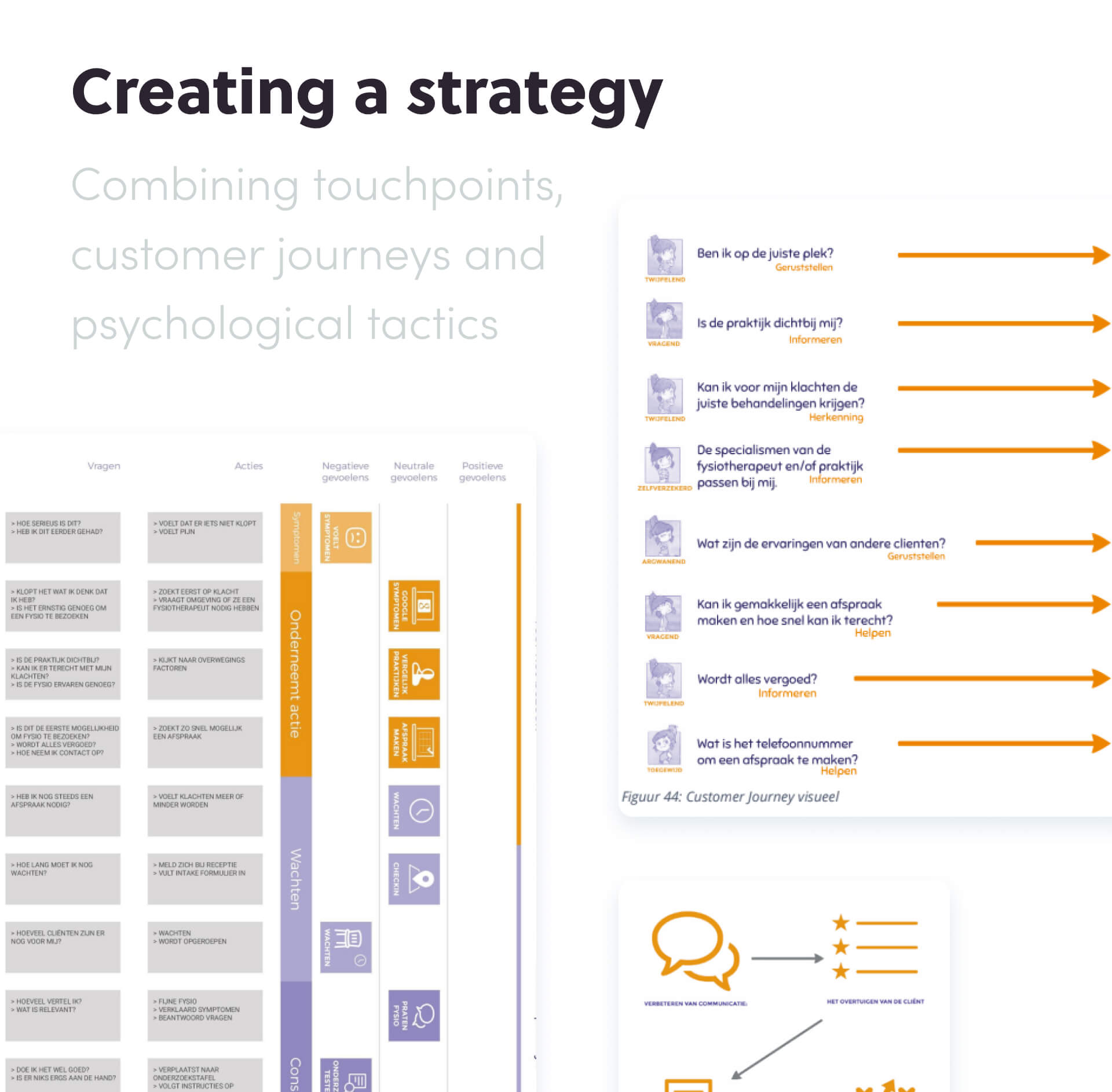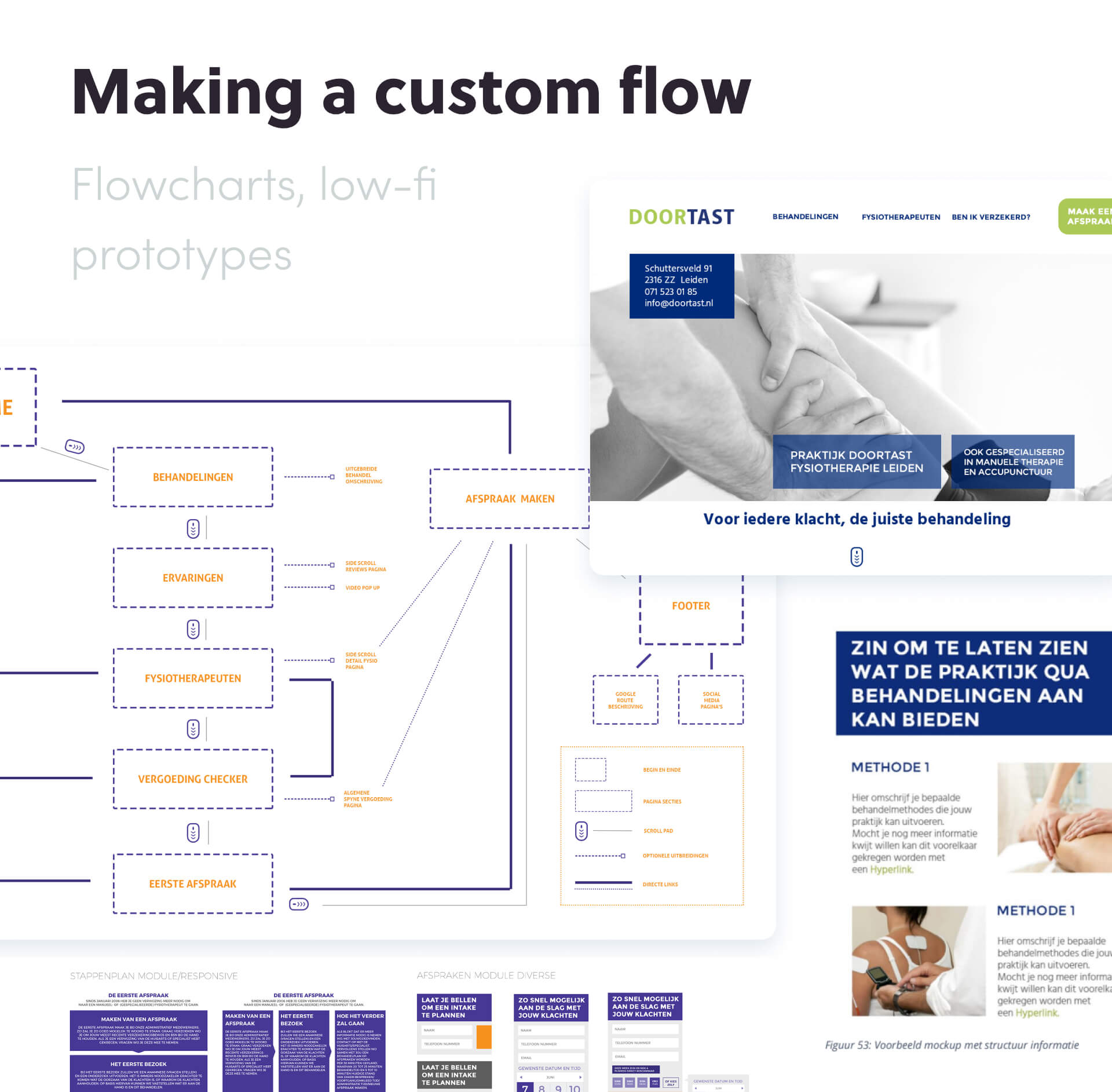 Structuring and presenting
Research only goes so far! To make the conclusions more actionable i created a visual design format which shows how the wireframe could be interpreted to inspire.
Infusing the customer journey with the buying process
I approached as if the customer journey was a way to help the target audience to progress in their fases of the buying process. This gave a clear path which swept all the hesitations and thresholds by providing their needs proactively.
Final step:
Making a expandable and adaptable design format