Slaying the multiheaded dragon and safe the day
Kinderopvang Wonderland offers professional daycare with 30 different locations and multiple brands throughout the Netherlands. And they wanted to merge them!
National Child Daycare website
Style discovery
Strategy
Webdesign
Development
Background
From 25 styles to 1 brand
In 2020 Wonderland daycare was standing in front of a big challenge. They acquired multiple daycares, all with their own brand. With their communication team i went on an adventure to slay this multiheaded dragon and build a solid castle under one brand.
I combined and expanded their new brand strategy into an online experience that fits the user needs
A clear path for different target audiences
Customer journey
I made sure that there were clear paths for the different types of personas and make sure they found the right path to complete their own goals by guiding them visually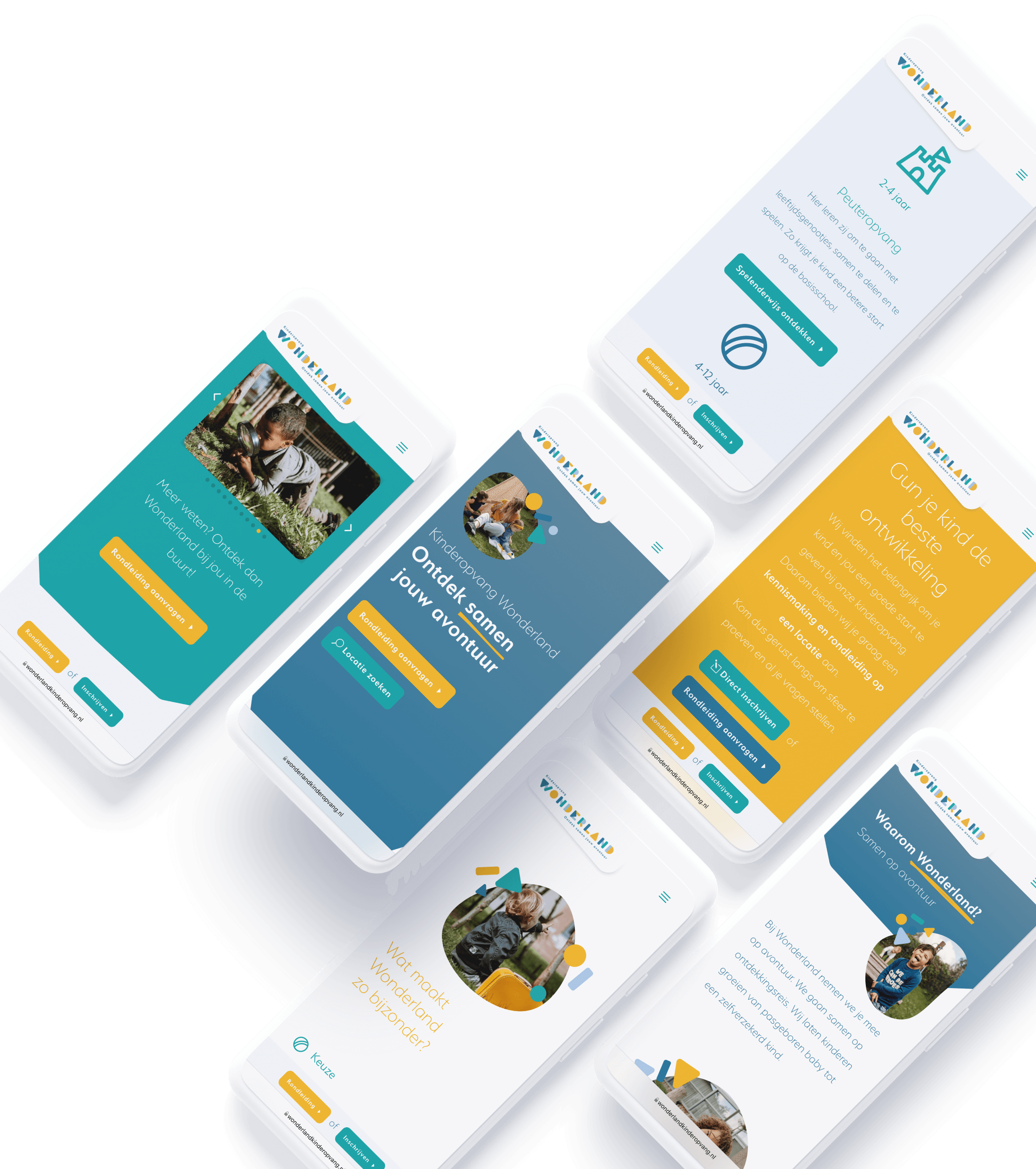 Challenges
Over 171 pages structured and generated
With a subject as daycare, alot of locations and audiences, there is alot of information to be shared. By making a clear structured sitemap and designing the pages by forhand i guided the client with their content development and sense of direction.


Call to action for new parents
Guiding the audience to the right path
Using motion and shapes to make a fitting feeling
Playful imagery in action
Share values to create a connection
A menu with the most important Quicknavigation