Involving clients early on in the design process
I like to include my clients and their stakeholders a soon as possible in the design process.
People get activated, develop ownership and insync with the projects.
I've iterated on the concept of stylescapes by the Futur, but instead of focussing on branding I use it for making design choices in collabaration with the client which gives clear set conditions when building a product or website.

Seeing eyes twinkle and inspiration flow when revealing stylescapes is just the best feeling in the world!
Stylescapes as an early calibration tool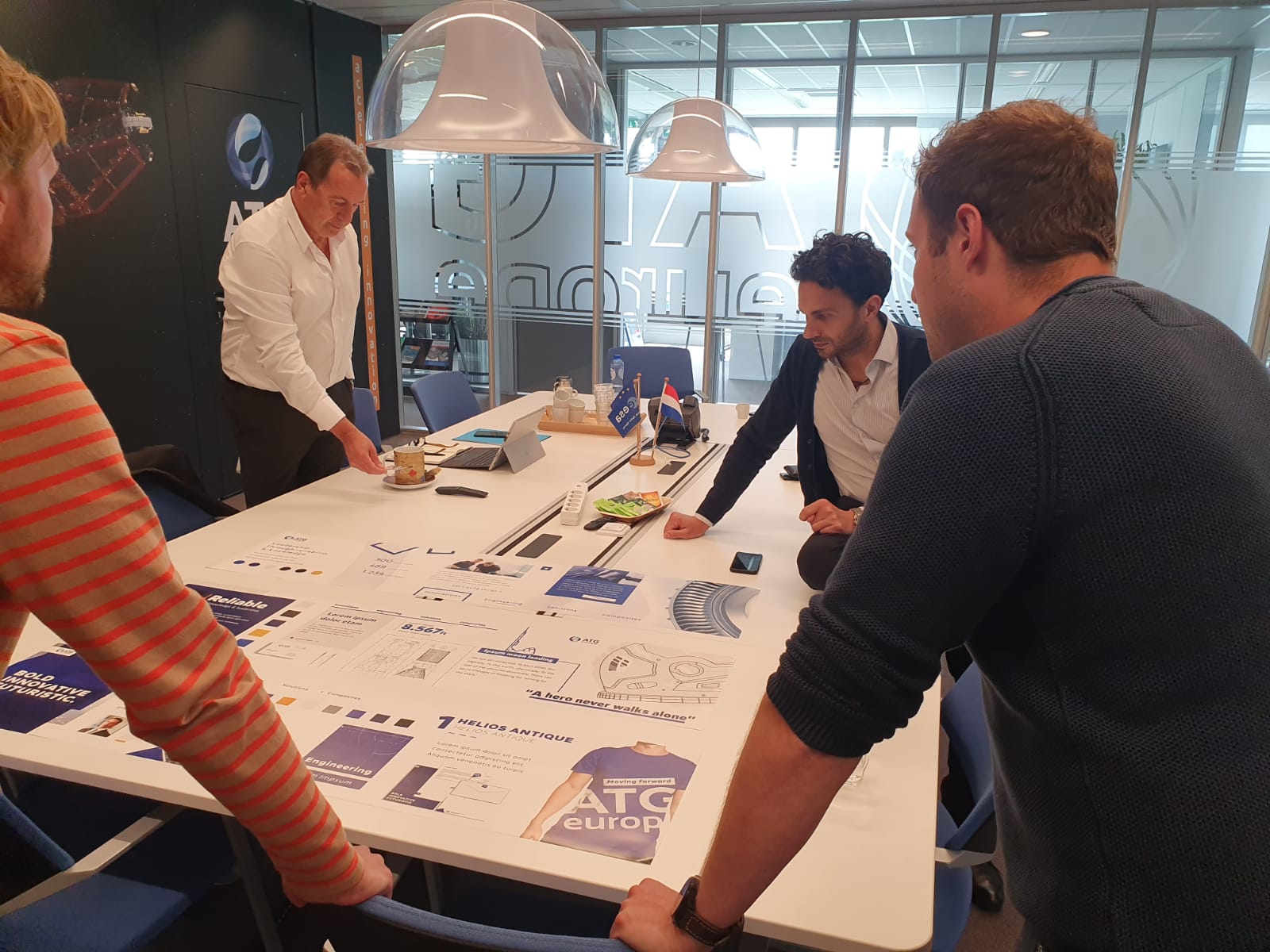 Negotiating and exploring with visuals
interaction
Stylescapes are a perfect way to align the stakeholders with your design vision. By making the designs tangable and negotiating the design directions directly with the client something magical happens.
Clients get excited, inspired and enter the design process as an active participant.
Making important design choices, but still giving enough liberty when starting the actual development.
I love stylescapes as a tool
See how i used it for ATG Europe
Discovering their real identity.